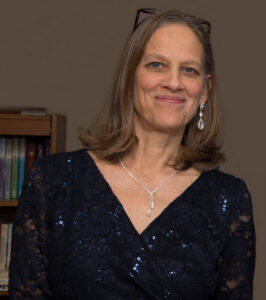 I got my first publishing hit in fourth grade.  I won a contest and my poem was printed in the kids' section of the local newspaper. 
My writing took a backseat in middle school when I got more interested in chasing boys and making mischief.  In high school I wrote some pretty bad poetry but mostly spent my days blasting Donna Summer and my nights dancing in clubs.  
When it was time for college I went to the Fashion Institute of Technology because I liked clothes and thought a career in buying would fill my soul.  I worked in fashion for a few years until I realized that I didn't care who wore what next spring.  
After that realization hit, I took the next logical step: I joined the Peace Corps. 
When I got to my village in Cameroon, I started teaching, with no training and no idea what I was doing.  But when I walked into that class of tenth grade writers, I fell in love. Inspired by them, and by my new life in Africa, I started writing again.  Mostly journal stuff, and lots of letters home.  I also wrote more poetry and the occasional story for children.  
After two years in Cameroon I returned to New York and enrolled at Teachers College Columbia.  I worked a side job at Children's Television Workshop, answering fan mail for Big Bird and his friends.  Intrigued by the world of Sesame Street, I got serious about writing for children.  I took a class and wrote a story about a girl longing for friendship.  
I earned a degree in education and began teaching in New York City schools.   And I kept writing.  That story about the girl longing for friendship turned into a novel.  After nine years, and many rejections, I finally sold the story, A Song for Jeffrey, to American Girl.  Three years later American Girl published my second novel, Flying High, Pogo! 
Around this time, I took a break from working in schools, and started a tutoring company.  I continued to write, and published two retold folk tales for the educational market. 
After tutoring for several years I headed back to NYC schools as a literacy consultant, coaching teachers.  When I'm not writing or coaching other writers, I'm teaching in schools across the country.  
I still dance, though I no longer chase boys.  And I only make mischief when I'm playing with my family and my Golden Retriever.