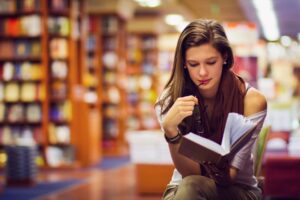 I once co-wrote a teen novel called Diary of a Straight-A Sexter.  This title might not be for everybody, but it's memorable, right?  I pitched it at conferences and quite a few agents asked to see more based on the title alone.
So how do you create a catchy title for your kids' story?
Naming a Children's Book
Most writers don't come up with a title on the first try. In my work as an editor I often brainstorm with writers, coming up with hundreds of possibilities before hitting on the right one.
Here are some tips to jumpstart the process:
Work with a book title generator tool. But don't just go with the first title you see. Some tend to fall flat or put weird words in odd places.
If you're going to use a subtitle, do so for clarity that the main one doesn't give. Keep it short and to the point.
If you don't get inspiration immediately, try writing your whole book first. Often a title will emerge from the pages. Is there a catchy line that captures the essence of the story? Maybe there's a special object at the heart of your book that be used as the title.
Another option is to ask for feedback from your editors, beta readers and/or fans.
If your title is humorous, so much the better. Kids respond to humor and learn faster if something makes them laugh. (Think: Don't Let the Pigeon Drive the Bus, Junie B. Jones and Her Big Fat Mouth, Does My Head Look Big in This?, My Girlfriend is My Nurse)
Go for the unexpected by placing two unrelated words or terms side-by-side. Surprises stimulate the brain. (The Paper Bag Princess, Beautiful Oops!)
Create some intrigue with your title. (17 Things I'm Not Allowed to Do Anymore, The Whispers, One of Us is Lying)
Make up your own word, especially if it's one that defines your main character or if it's a word your main character says. (Pinkalicious, Potterwookie, The Last of the Really Great Whangdoodles)
Spend some time coming up with your title. A good one won't make your book a bestseller. But a bad one can keep it from doing well.