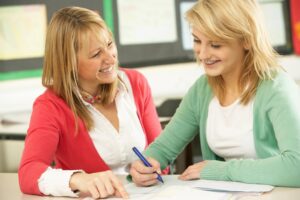 I want to work with you.  I can't wait to dive into your story.  I so look forward to entering the world that you've created.  I'm psyched to fall in love with your characters and you can be sure I'll root for you at every turn.
I can coach you at any step along the way from brainstorming to getting submission-ready, but most writers come to me for a full manuscript review.  If that's where you are, check out this list of things you can do before you hire me.  You're guaranteed to save yourself time and money by taking these steps.
Read the book out loud to yourself.
Listen for sentences that trip you up or phrases that don't roll off your tongue.  If you stumble, chances are the reader will stumble, too.
Read the book aloud to someone from your target audience.
When I read my latest story to my son I got noped right out of a few chapters.  I could tell when things got boring–he reached for the football, he started "listening" from another room, he stretched out on the couch.  But he also laughed in the right places and asked for more when the action ramped up. Best of all he gave me tips for making the story better–he envisioned scenes I hadn't considered.
Do a first revision, then read it again.
After reading aloud, do some revising based on feedback.  Then read the manuscript to yourself again.
Hand the book off to other writers and trusted friends.
Ask for brutally honest feedback and be willing to take it in.  It doesn't actually have to be brutal commentary, but honesty will get you closer to being submission-ready.  You might want to make a list of nagging questions–wonderings you have about how the story is hitting.
Do a second revision.
Yep.  There are still changes to make.  But listen to the voice within–only make changes that resonate with you.  And don't feel bad–most published authors go through dozens of revisions before they give their books to their agents, who then ask them to revise some more.
Write a 60-word pitch for your book.
I'm not going to lie–this is hard.  Here are the elements you need to get started: inciting incident, character, action the character must take, obstacles and stakes.  Writing this pitch helps you get clear on your goals for your story and may show you where you're off course.
Check industry standards for publishing expectations.
This is an easy one.  With kidlit there are expectations–age limits and word counts are two of them.  And there are certain no-nos you will want to avoid when writing for kids.  Know these and play by the rules.
Put your book away for three months.
Hard.  Very hard.  But very worthwhile.  So worthwhile that Stephen King swears by it.  Tuck your manuscript away and start working on something else.  When you take your precious gem out and reread it, you'll see it with new eyes and you'll be dying to revise.
I'd love to work with you!  (See https://constancefoland.com/manuscript-review for the services I offer.)